There was this blinding, yellow orb in the sky earlier this week that seemed to draw everyone to the park... Including us. We visit our neighborhood park pretty frequently during warm, or at least clear, weather but Rose was too little last summer and fall to enjoy it on her own...
She was uncharacteristically tentative to start...
And then she started climbing...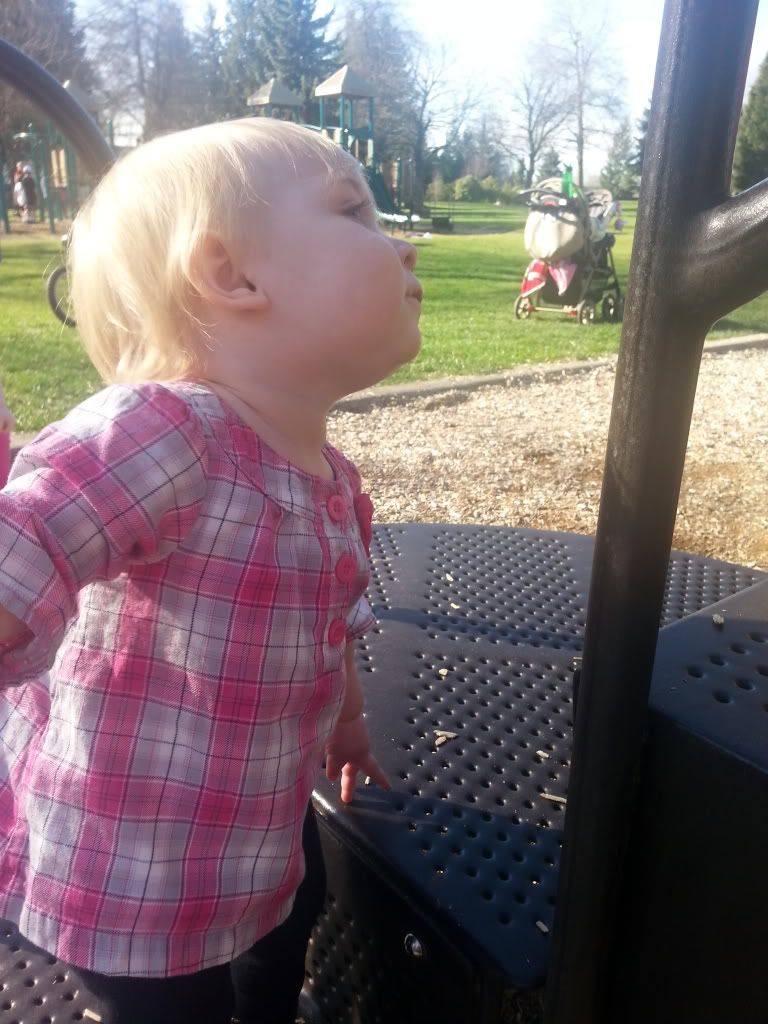 She grew tired of the "baby playground" quickly though and was soon on top of the big kid area...
(Don't worry...I was right there the whole time. A few moms marvelled at my tiny, walking and climbing baby. They probably thought she was closer to 9 months old than 14 due to her size.)
I went down the big kid slide a few times with her but had a difficult time getting her to actually sit down and go down the little kid slide on her own...
Simon is the one that convinced her to do it...
I'm not sure what she was doing here though...
Tony called it the cannonball move.
She does it every time I put her in the swing.
I foresee lots of trips to the park in the coming months.